About
Blue Cedar was founded on the principle that the app is the optimal security control point for the modern organization. The Blue Cedar mobile security platform provides customers with the most secure, scalable, and user-friendly capabilities to safely and seamlessly connect and protect their enterprise apps across the extended enterprise — the user population comprised of employees and non-employees that can drive or derive value from those apps and data.
Blue Cedar has over 150 customers spanning every major industry vertical, including some of the largest financial services, wireless and telecommunications, CPG, manufacturing, healthcare, and government organizations in the world.
Our Team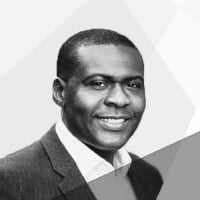 John Aisien
CEO
John is the CEO of Blue Cedar. He brings a wealth of relevant experience as a successful enterprise software product and go-to-market executive, spanning roles in strategy & IT consulting, and successful stints running multiple functions in emerging, high-growth & large enterprise software firms. He was most recently the President & COO of Mocana, where he ran go-to-market operations, including sales, marketing, corporate development, product management, and professional services for the Atlas platform business. Before that, he was the VP of Product Management for Oracle Fusion Middleware, which encompasses solutions for mobile application security & platform services for IoT applications, among other application platform technologies. John joined Oracle in November 2005 as part of its acquisition of Thor Technologies, an enterprise identity and security management software leader. At Thor, he ran marketing, product management & business development, and he was instrumental in re-engineering its branding & positioning, and in establishing & managing its partnerships with RSA Security & Accenture, among others. Prior to Thor, John also completed stints as a strategy & IT consultant at Deloitte Consulting & Gemini Consulting.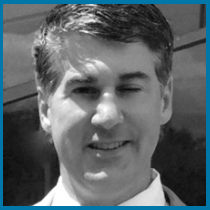 Kevin Fox
CTO
Kevin is the CTO of Blue Cedar, leading both the Engineering and Support teams. Kevin has spent his career developing software and hardware solutions addressing Networking, Network Security, and Endpoint Security markets. Prior to Blue Cedar, Kevin was the VP of Engineering at Mocana, designing and implementing the Atlas Gateway. His prior experience includes work as a technical lead for the Network Security Group and the Endpoint Security Group at Cisco as well as architect for IP and MPLS routing systems at Fujitsu and Equipe Communications. Kevin holds multiple patents in VPN Security.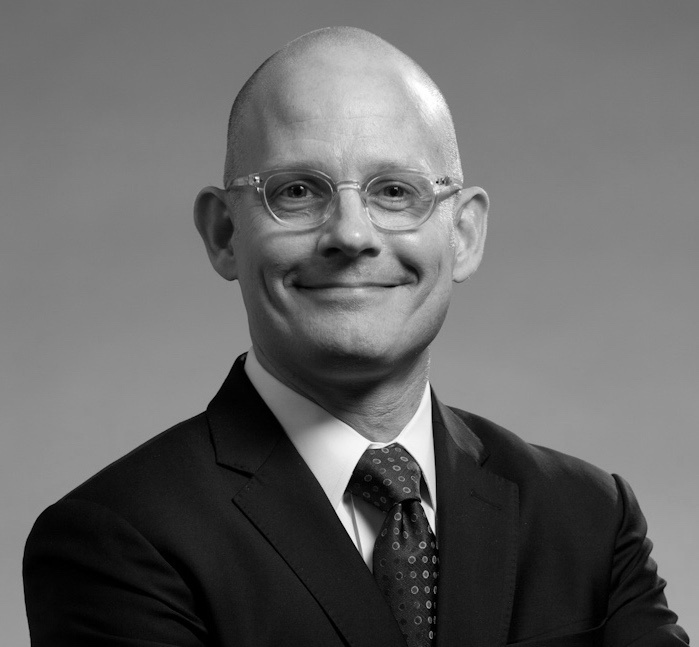 Christopher Ford
CPO
Chris is the Chief Product Officer at Blue Cedar. He brings 20 years of Product Management, Marketing, and Sales experience to the role, spanning the wireless, data networking, and enterprise security markets. He was most recently Senior Vice President of Product Management at Intralinks, a SaaS-based provider of secure collaboration services for regulated and IP-intensive industries, including Financial Services, Life Sciences, and Manufacturing. Chris was responsible for all of Product Management and User Experience at Intralinks, which was sold to Synchronoss in January 2017.

Jeanne Angelo-Pardo
CFO
Jeanne is an accomplished financial executive with extensive experience, predominantly within the software sector. Her experience spans financial planning, equity and debt financings, merger and acquisitions, and international expansions. She has successfully built out finance and administrative teams for both growing, VC-backed companies and large, public enterprises.
Jeanne was most recently a consulting CFO for LiveAction, a network management company, and Ultriva, Inc, which provides lean supply chain solutions. Previously, she was CFO for Flurry, Inc., a data analytics and mobile ad network company, where she helped the company grow from the pre-revenue stage through rapid growth before being acquired by Yahoo, Inc.
Jeanne obtained her bachelor's degree in Business Economics from the University of California, Santa Barbara, and obtained her CPA certificate (currently inactive) in California.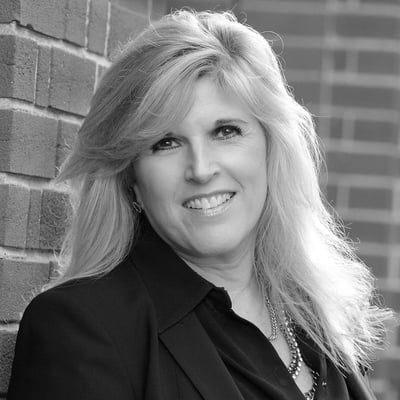 Pam Brodt
VP of Sales
Pam is a veteran sales leader with a successful track record of building revenues and momentum for young tech companies. She has founded two successful services companies including The Roundtable Network, a well-known forum for connecting Fortune 1000 CISOs with innovative security solutions.
Pam has held global sales responsibilities most recently at Appthority and Cloudscaling. She successfully built out sales and channel organizations and drove revenue streams leading to successful fundraising rounds.
Earlier in her career, Pam was director of enterprise sales and marketing at PointCast where she was responsible for building and managing a team of sales, marketing, and technical professionals to drive PointCast viewership in the enterprise. Prior to PointCast, Pam worked in sales and sales management at Claris and Apple with a focus on driving channel revenues.
Pam holds a bachelor's degree in Mass Communications from the University of Denver.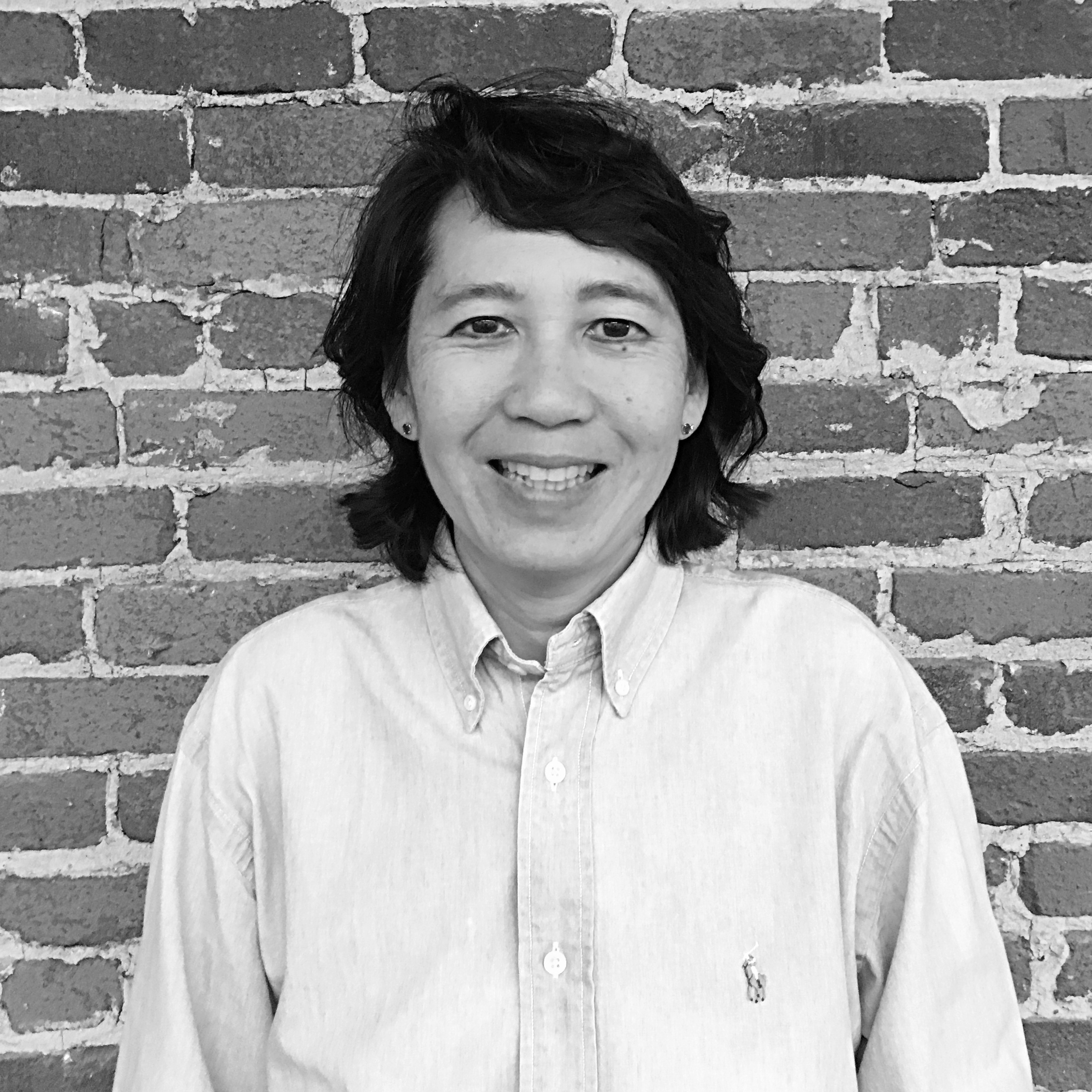 Caroline Yao
VP of Operations
Caroline is the VP of Operations leading finance, HR, professional services fulfillment, and partner delivery management for Blue Cedar. She has a diverse background focusing on engineering and customer project management, partner and program marketing, product management, and technical recruiting in the security and embedded networking industries.
Prior to Blue Cedar, Caroline was the Sr. Director of Technical Marketing and Director of OEM Engineering for Mocana. She also held leadership positions at Wind River Systems as the Director of Partner Marketing Programs, responsible for vision, strategy, creation, and management of the strategic global alliance initiatives. She has experience with start-up companies and was successful in running her own consulting business. Caroline holds a Bachelor's Degree in Statistics from the University of California, Berkeley and is an NCAA All American Tennis Player.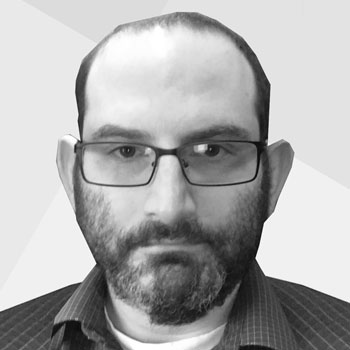 Adam Jacobs
VP of Solution Architecture and IT
Adam is the VP of Solution Architecture and IT for Blue Cedar. He leads Blue Cedar's Professional Services function, as well as the company's internal IT operations. Most recently VP of Customer Success and IT at Mocana Corporation, Adam has nearly 20 years' experience in information security and IT operations at well known companies like Oracle and PriceWaterhouseCoopers, as well as a number of startups. Adam holds a Bachelor's Degree magna cum laude in Computer Science from Harvard University. He also holds a Master's Degree in Computer Science from Stanford University. Adam is a Certified Information Security Systems Professional.
Blue Cedar Investors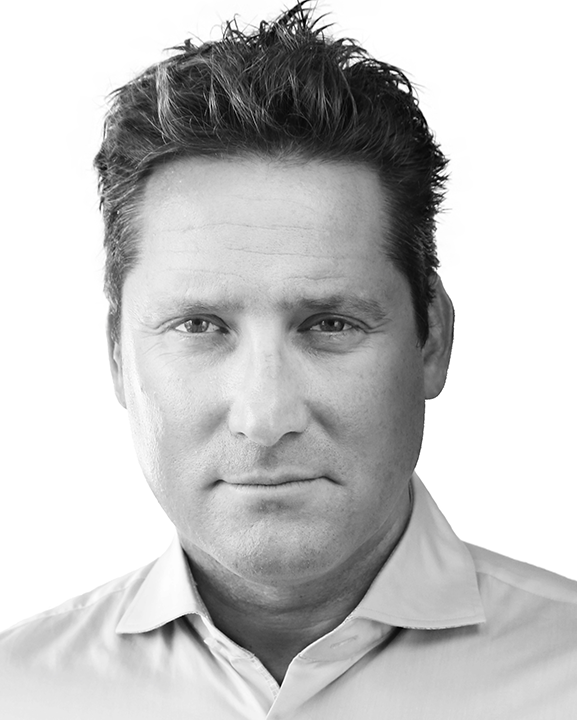 Brian Nugent
Board Member
Brian Nugent is a founding General Partner of Sway Ventures, as well as a seasoned technology industry executive, entrepreneur and board director. As an investor, entrepreneur, operator and strategic advisor in over 150 technology ventures, Brian has built domain expertise and deep connections across the IT industry on five continents.
Brian has a proven record of driving software, SaaS, hardware and IT Services companies to market leadership positions. As an entrepreneur and operating executive he ran both public and privately-held enterprise software companies. Previously, Brian was a senior executive at Teros (acquired by Citrix), Atrica (acquired by Nokia-Siemens) and LuxN (acquired by Sorrento Networks). He currently serves on the Boards of Directors of ThreatSTOP, Liquid Grids, and CyberHive.
Brian is a member of the 'Alliance of CEOs', the San Diego Venture Group, and is a frequent lecturer at CEO consortium's such as the 'CEO Total Access Series'. He is active in a variety of charitable organizations and is a Board Member of PEERS Network and is a member of the 2013 National Champion Sunset Water Polo Club. Brian holds a B.A. degree in Business Administration from California State University, Long Beach.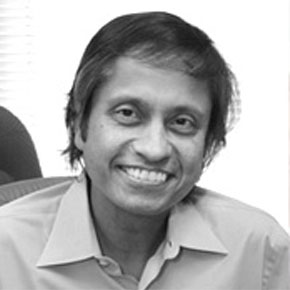 Anik Bose
Board Member
Anik Bose has 15 years of active venture capital and corporate development experience, with particular emphasis on transaction structuring and strategic planning, including 7 years as SVP, Corporate Development at 3Com Corporation, and 10 years as General Partner at Benhamou Global Ventures. In his role as SVP, Corporate Development at 3Com he played a significant role in company strategy, managed a $250MM corporate venture fund and a team of 20 investment and business development professionals, spearheaded 20 venture capital investments and executed numerous spin out transactions as well as several large M&A transactions totaling over $1.4Bn in value. His venture investments on behalf of 3Com Ventures (3CV) include – Mesh Networks, Parthus, Cicada Semiconductor, Microtune, ADMTek, Atrica, Intransa, Sheer Networks, Air Prime, Yipes, Silicon Wave and Healthetec.
In his role at BGV, Anik Bose is currently a General Partner and works closely with Eric Benhamou. He is very active in every portfolio company where he spearheaded the investment, and serves as board member of Spikes Security and Crestatech. He also served as advisor to the CEO of Echelon and of GigOptix.
Anik Bose has extensive global experience as a private company director, having served on the board of several 3CV and BGV portfolio companies and on the board of H3C.
As a senior operational executive, Anik Bose architected the creation and launch of the fastest growing Asian networking company H3C, a joint venture between Huawei and 3Com. H3C achieved annual revenues of over $700 million and a market valuation of $1.8Bn within 36 months of launch. H3C was formed in 2003 with two key objectives: (1) Establish a significant market presence in China, the world's fastest growing LAN switching and routing market; and (2) Establish world class R&D platform in China for LAN switching and routing at a highly competitive cost structure. At the time of formation, H3C was the first joint venture of its kind between a Silicon Valley technology company and a China based technology company focused on exploiting global markets. Anik Bose was the lead executive for 3Com who oversaw the growth of H3C, resolved day to day operational issues, worked closely with H3C management, nurtured the Huawei strategic relationship and ultimately negotiated the buyout of Huawei's ownership stake by 3Com in late 2006.
Earlier in his career, Mr. Bose served as a Partner in the High Technology Strategy Practice of Deloitte Management Consulting in San Francisco as well as a Principal in the High Tech Strategy Practice of Gemini Management Consulting. In his management consulting roles Mr. Bose worked with high tech companies such as LSI Logic, Advanced Micro Devices and Hewlett Packard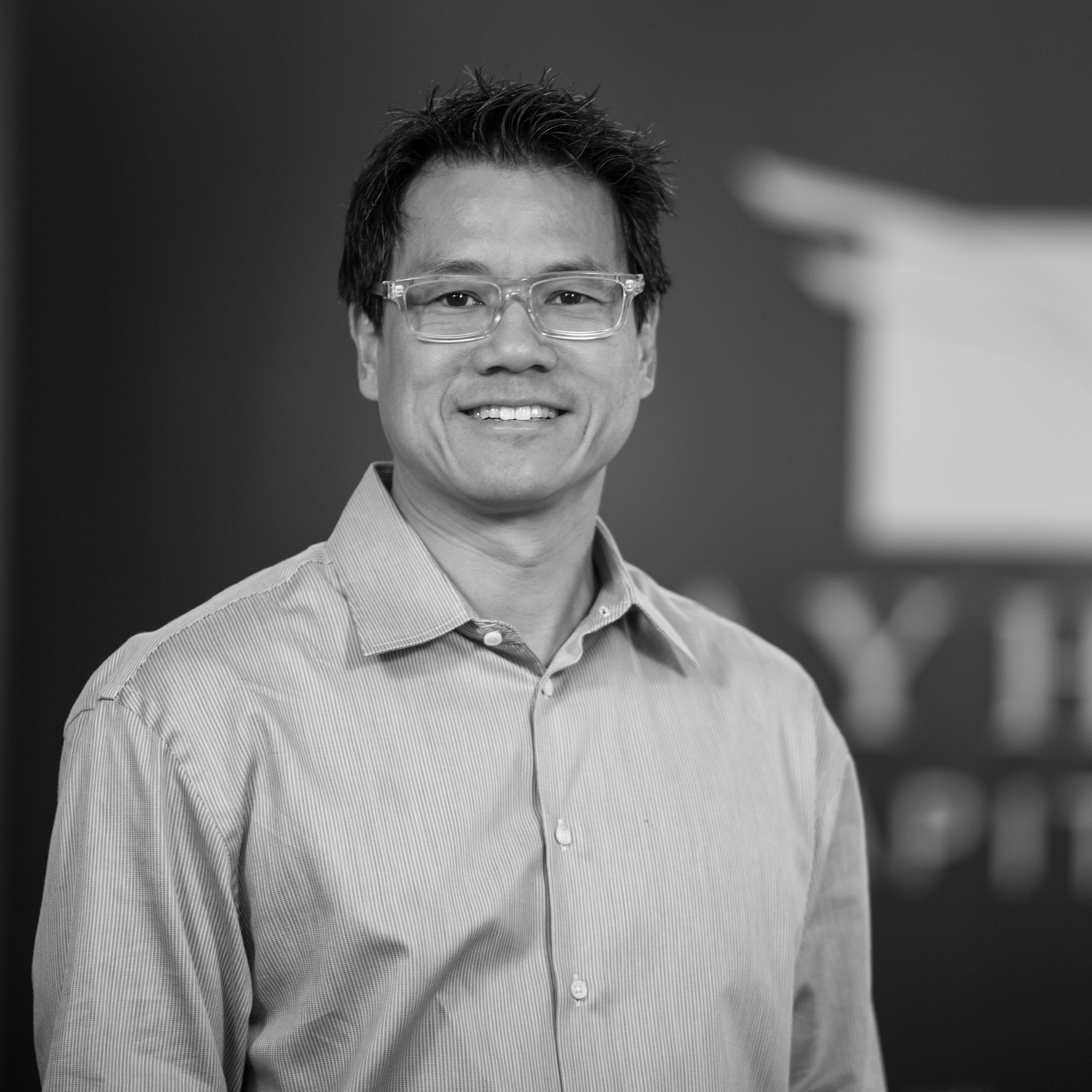 Sherman Chu
Board Member
Mr. Chu is a Managing Partner and co-founder of Grayhawk Capital. Prior to co-founding Grayhawk in 1999, Mr. Chu was a Partner at the predecessor firm of Cornerstone Equity Partners. He began his venture capital career with Banc One Capital Partners as Associate and later Assistant Vice President.
Mr. Chu has served on the boards of 15 privately held companies. A sample of prior successful investments includes: New Century Financial Corporation (NASDAQ: NEW), AccountNow (acquired by GreenDot), ESS (acquired by IHS), QCSI (acquired by Trizetto), and ITax Group (acquired by First Advantage).
Mr. Chu holds a Master of Business Administration from Texas A&M University and a Bachelor of Science in Marketing from the University of Arizona.
Current Boards: StackIQ, TM International